Orthophotographie couleur - Sud de Clermont-Ferrand (De La Roche-Blanche à Saint-Yvoine) - PVA automne 2015
Orthomosaïque couleur en projection Lambert-93 des communes Sud de Clermont-Ferrand (De La Roche-Blanche à Saint-Yvoine) à la résolution de 5 cm et de précision planimétrique de 10 cm. L'image est formatée en 4 722 dalles d'emprise 200 x 200 m géoréférencées (145 Go). La prise de vues aériennes a été réalisée avec la caméra Z/I imaging DMCII / 250. Au pire le % de dévers est inférieur ou égal à 30%.
Ce fond de plan très grande échelle est financé par ENEDIS.
Simple
Alternate title

Base de Données Orthophotographique
Date (Creation)

2015-10-15T13:20:00
Identifier

CRAIG_Orthosudclermont_5cm_2015
Issue identification

Produit
Purpose

Le produit est destiné à une exploitation numérique pour un usage technique. Il peut être utilisé pour un usage de communication, en recourant, le cas échéant, aux fonctionnalités d'édition des couleurs et des contrastes des outils de traitement d'images numériques.
Status

Completed
Point of contact

| Organisation name | Individual name | Electronic mail address | Role |
| --- | --- | --- | --- |
| Aero Photo Europe Investigation (APEI) | | | Originator |
| ASP (Archimède Services de Photogrammétrie) | | | Originator |
| ENEDIS - Direction Régional Auvergne | | | Owner |
Maintenance and update frequency

As needed
Resource format
Keywords

RTGE, PCRS

Orthophotographies

Orthophotoplans

Prises de vues aériennes
GEMET - INSPIRE themes, version 1.0
Place

LA ROCHE-BLANCHE

ORCET

LE CREST

LES MARTRES-DE-VEYRE

VEYRE-MONTON

CORENT

TALLENDE

SAINT-AMAND-TALLENDE

LA SAUVETAT

PLAUZAT

MONTPEYROUX

COUDES

SAINT-SANDOUX

CHADELEUF

NESCHERS

CHAMPEIX

SAINT-YVOINE

SAUVAGNAT SAINTE-MARTHE

CHANONAT

SAINT-SATURNIN

LUDESSE
COVADIS themes

REFERENTIELS - ORTHOPHOTOGRAPHIE
Départements de France
Régions de France
Use limitation

Partenariat RTGE - CRAIG - 2015
Access constraints

Restricted
Use constraints

Restricted
Spatial representation type

Grid
Distance

0.05  m
Metadata language

Français
Character set

8859 Part 15
Topic category

Imagery base maps earth cover
Description

Communes De la Roche-Blanche à Sainte-Yvoine
Begin date

2015-03-14
End date

2015-03-18
Supplemental Information

Les prises de vues sont réalisées avec une caméra numérique qui assure un contenu radiométrique plus riche et plus stable. Le produit "Orthophotographie couleur - Sud de Clermont-Ferrand (De La Roche-Blanche à Saint-Yvoine)" est livrable au au format JPG2000.
Unique resource identifier
Codespace

urn:ogc:def:crs:IGNF:1.1
Reference system identifier

EPSG

/

RGF93 / Lambert-93 (EPSG:2154)

/

7.9
Spatial representation info
No information provided.
Distribution format
OnLine resource
Hierarchy level

Dataset
Conformance result
Date (Publication)

2010-12-08T00:00:00
Explanation

Degré de conformité de la ressource par rapport aux spécifications visées d'Inspire (Conforme, Non Conforme, Non Evalué)
Pass

Yes
Statement

Les données ont été produites dans le cadre d'un partenariat technique et financier visant à répondre aux enjeux de sécurité à proximité des réseaux issus de la réforme anti-endommagement DT-DICT.
Content Information
No information provided.
File identifier

67939060-884e-4d4c-9a7a-9a46298ef7d4

XML
Metadata language

Français
Character set

UTF8
Hierarchy level

Dataset
Hierarchy level name

Lot
Date stamp

2020-12-07T09:00:49
Metadata standard name

ISO 19115
Metadata standard version

2003 Cor.1:2006
Metadata author

| Organisation name | Individual name | Electronic mail address | Role |
| --- | --- | --- | --- |
| Centre Régional Auvergne-Rhône-Alpes de l'Information Géographique (CRAIG) | | | Point of contact |
Overviews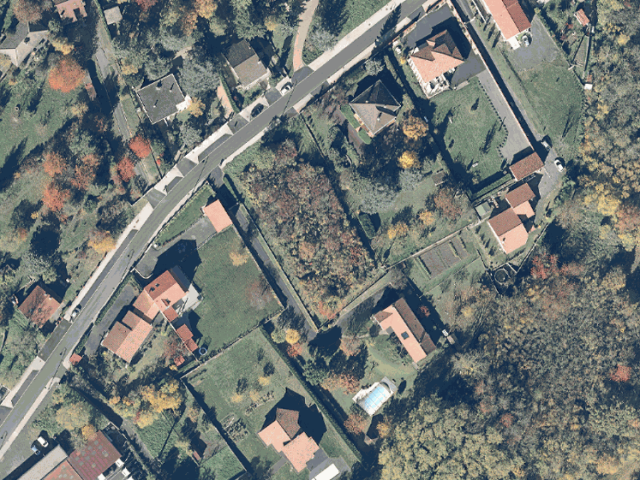 Spatial extent
Provided by

Associated resources
Not available