BD ALTI® - Auvergne-Rhône-Alpes - Millésime 2016
Le MNT BD ALTI® est un modèle numérique de terrain maillé aux pas de 25 m, 75 m et 250 m. Il décrit la forme et l'altitude normale de la surface du sol. Il est conçu pour une utilisation à des échelles comprises entre le 1 : 70 000 et le 1 : 700 000.
Simple
Alternate title

Base de données altimétrique, MNT
Date (

Publication

)

2015-02-03T00:00:00
Edition

Version 2.0
Identifier

IGNF_BDALTIr_2-0
Name

DC_BDALTI_2-0.pdf
Issue identification

Descriptif de contenu
Purpose

Le MNT BD ALTI® a des applications dans divers domaines, tels que la communication (cartographie, réalité virtuelle, ...), l'aménagement et l'environnement (implantation d'ouvrages d'art, simulation d'inondations, études d'impact, ...), l'hydrologie (étude de bassins versants, calculs de cubatures, Tsunami, modèle numérique, ...), les télécommunications (implantation de relais hertziens, ...), la défense (profils de vol, inter-visibilité...), la faune et la flore.
Status

On going
Maintenance and update frequency

Irregular
Maintenance note

irrégulière
GEMET - INSPIRE themes, version 1.0 (

Theme

)
Keywords (

Theme

)

altitude

Modèle Numérique de Terrain

précision altimétrique
Access constraints

Copyright
Use constraints

Other restrictions
Other constraints

Pas de restriction d'accès public selon INSPIRE - Mentions obligatoires : "BD ALTI v2©IGN 2016 - Convention APL n°400001086"
Use limitation

Aucune contrainte
Classification

Unclassified
Spatial representation type

Grid
Distance

25 m
Distance

75 m
Distance

250 m
Metadata language

fr
Topic category

Elevation

Environment

Geoscientific information

Intelligence military
Description

Auvergne-Rhône-Alpes
Extent
No information provided.
Supplemental Information

Le MNT BD ALTI® 2.0 est issu de sources différentes : d'acquisition LiDAR (la précision est comprise entre 0.10 et 0.30 cm), d'acquisition externes (la précision est comprise entre 2 et 7 m), de corrélation d'images aériennes (la précision est comprise entre 0.50 cm et 0.70 cm) et de BD ALTI® 1.0.
Reference system identifier

EPSG

/

RGF93 / Lambert-93 (EPSG:2154)

/

7.9
Spatial representation info
No information provided.
Distribution format
Units of distribution

Extraction
OnLine resource

Site internet de l'IGN

(

WWW:LINK-1.0-http--link

)

Description et documentation du produit BD ALTI® sur le site de l'IGN
OnLine resource

Site internet du CRAIG

(

WWW:LINK-1.0-http--link

)
OnLine resource

Acte d'engagement prestataire

(

WWW:DOWNLOAD-1.0-http--download

)

Acte d'engagement pour remettre les données à un prestataire
OnLine resource

bdalti_couleur

(

OGC:WMS

)

Altitude sur la france entière
Hierarchy level

Series
Conformance result
Date (

Publication

)

2010-11-23T00:00:00
Explanation

Non évalué
Pass

No
Statement

Produit par Institut national de l'information géographique et forestière (IGN-F)

Plusieurs techniques d'acquisition des données sont mises en œuvre par l'IGN selon le type de paysage et les besoins des utilisateurs : la technologie LiDAR est déployée pour les zones inondables, les zones littorales et sur les grands massifs forestiers ; la technologie Radar est utilisée sur les zones de montagne (Alpes, Pyrénées, Cévennes, Corse) ; les techniques de corrélation de photographies aériennes sont utilisées sur le reste du territoire. Sur certaines zones traitées par corrélation, en cas d'absence de mesure au sol sur de larges étendues en raison de la présence de sursol (massifs boisés par exemple), des données altimétriques anciennes sont utilisées pour combler ces manques.
Content Information
No information provided.
gmd:MD_Metadata
File identifier

IGNF_BDALTIr_2-0.xml

XML
Metadata language

fr
Character set

UTF8
Hierarchy level

Series
Hierarchy level name

Produit
Date stamp

2020-12-07T09:00:58
Metadata standard name

ISO 19115
Metadata standard version

2003 Cor.1:2006
Metadata author
No information provided.
Overviews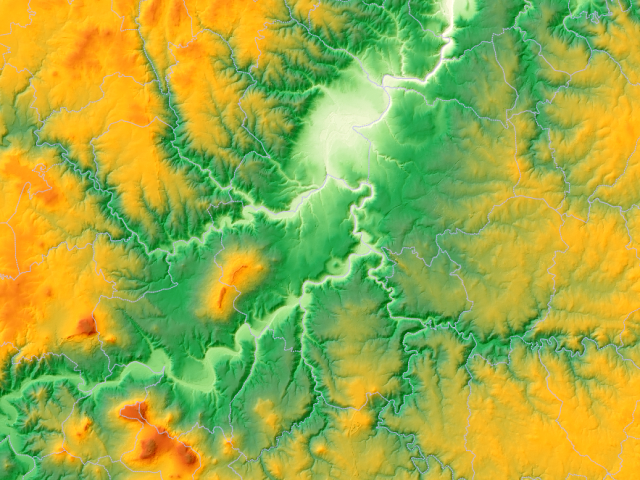 Provided by

Associated resources
Not available